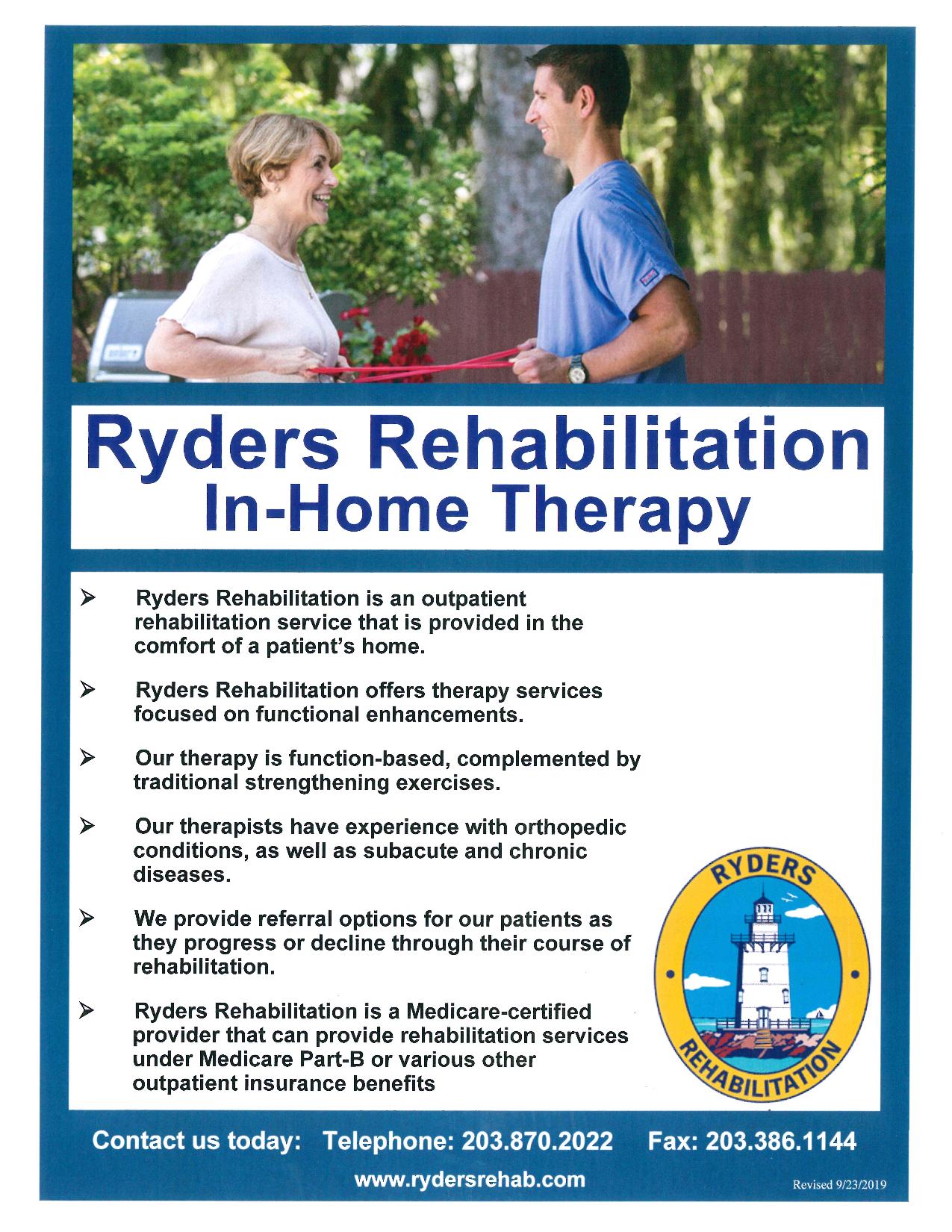 We now offer In-Home Rehab
Date: Friday, April 24th, 2020
Time: 4:19 pm
Ryders Rehab In-Home Outpatient Therapy is available to provide high quality outpatient services in the comfort and safety of a patient's home, without risking community exposure.
Our staff has been directed and educated on the Department of Public Health (DPH) and the Center for Disease Control (CDC) guidelines and recommendations for the steps to protect patients and themselves to reduce the spread of COVID-19.
If you have questions, would like to learn more about our services, or have a referral, please contact us at (203)870-2022.